Foxwell Cloth Trackers / Web Guidance Systems
Foxwell – A Brief History
Originally founded by Daniel Foxwell in 1843 as a textile machinery engineering company it was not until the pinch roll web guidance system was developed that the company really took off.
Based in Manchester until 2001 the design was taken over by Dale Manufacturing a conveyor company who unfortunately went out of business in 2005. So why now AJM / Polyfilters?
A fundamental of the successful operation of the POLYFILTER, (www.polyfilters.com) or indeed any Horizontal Vacuum Belt Filter, is a means of ensuring the cloth will run true for 24 hours per day, 365 days per year with a minimum of maintenance.
Many web guidance systems are available but we had found the simplest, most cost effective and most reliable was the "Foxwell" pinch roll cloth tracker. Like the Polyfilter itself the trackers are pneumatically operated and so require no electrical or instrumentation connections.
Since we needed "cloth trackers" for our filter we managed to obtain all the original Foxwell drawings and manufacturing data and from this original successful Foxwell design AJM / Polyfilters now has a range of directly interchangeable replacements and also the ability to supply both complete units and spare parts for most Foxwell designs.
Whilst this site is based around Foxwell Trackers, we also have the ability to supply "Web Guiders", such as F280, along with any necessary spare parts.
Details of these will be coming soon.
Foxwell Pinch Roll Trackers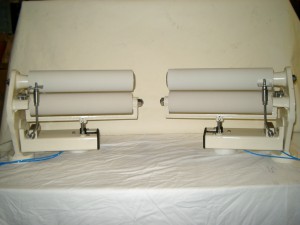 Maintenance Like all mechanical, and indeed electrical equipment, the trackers will ultimately require maintenance but because of the simple construction this can easily be undertaken by any competent maintenance engineer without the need of any special tools.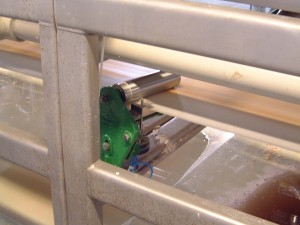 9 inch Tracker Pictured here is a set of 9″ trackers fitted to a continuously operating POLYFILTER horizontal vacuum belt filter.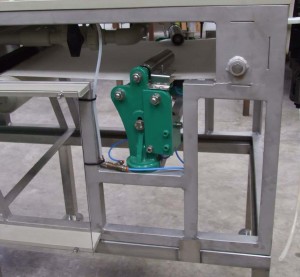 Small tracker fitted on a pilot filter.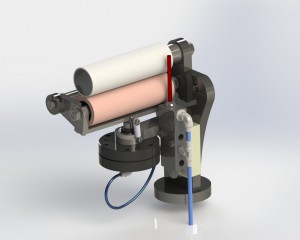 Tracker with sensitive switch
Read More About Foxwell Engineering